Spruce Up Your Home With These Upcycled Pallet Projects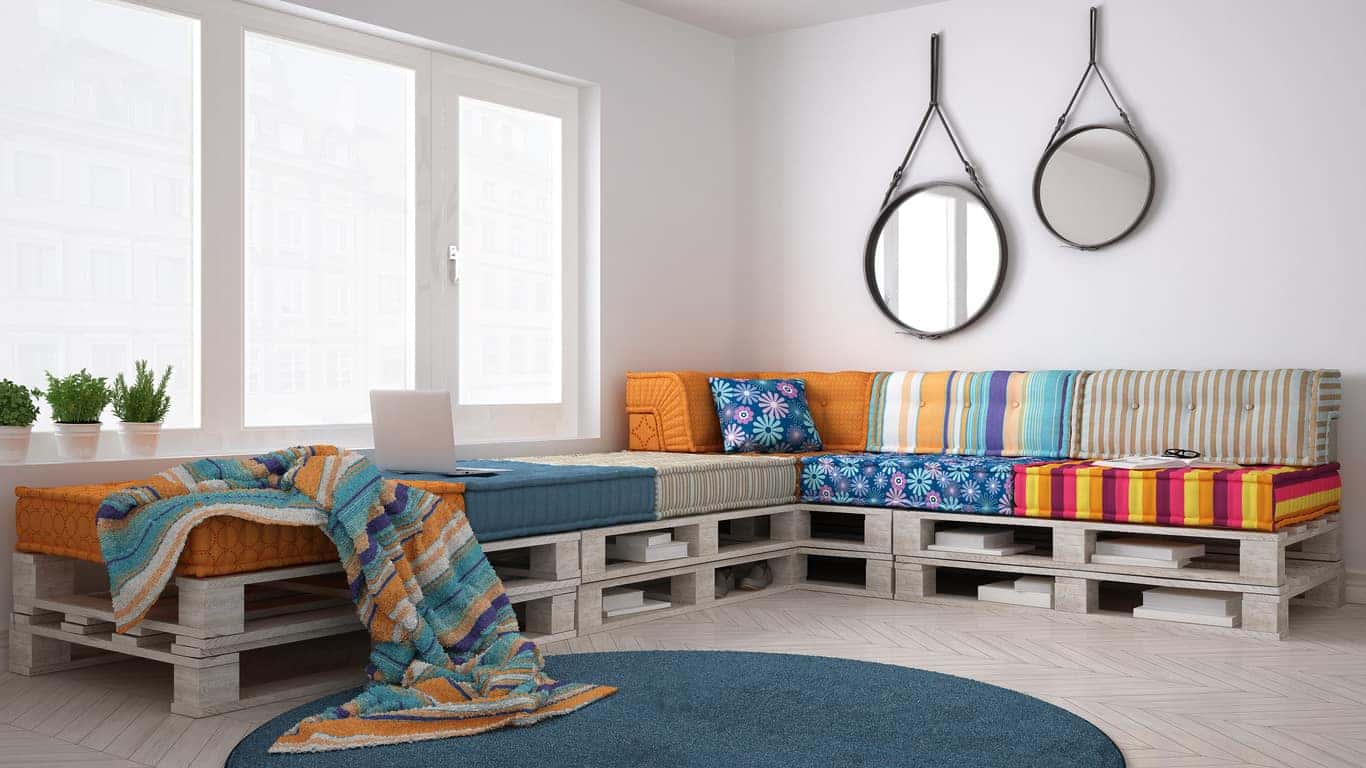 As you're going around the house spring cleaning, you might get the urge to redecorate a bit. This endeavor doesn't have to be expensive, though. Try a few of these DIY pallet projects to give your space a fresh new feel heading into spring.
Pallet Couch
This project is perfect for kids' playrooms or bedrooms, reading nooks, and outdoor spaces. As far as tools go, you'll need a handsaw, screwdriver, pen, sanding paper, filler, wood sealer, and paint to get working on your new couch. Other necessities include pallets, a few extra planks of wood, angle irons, jointing plates, screws, and hinges. All of these items are readily available in hardwood stores, and you may have many of them at home already!
Pallet Bookshelves
If you've got overcrowded bookshelves or cabinets that are overflowing with books, these easy pallet bookshelves are the perfect way to free up some space, and add a cute decoration to your walls as well! Depending on the size of the pallet, you'll be able to get two shelves per pallet, and your shelves can be made in just a day or so, including staining or painting!
Pallet Picture Plaques
You want to display pictures in your home, but frames can be expensive. Instead, try making these adorable pallet picture plaques/frames. They come together quickly, are completely customizable, and you probably have most, if not all, of the supplies you need at home already!
Pallet Coffee Table
This DIY coffee table is perfect for achieving a farmhouse-chic style and doesn't require many tools or prior experience. When you're finished, you'll be able to leave the top slatted, or have glass cut to cover it with a smooth, easy-to-clean top.
You might also like: Spring Is Coming: Easy Cleaning Tips To Spruce Up Your Home
Platform Pallet Bedframe
While this project may seem intimidating at first, it's a great place for beginners who are interested in DIYing more of their furniture. The tutorial is easy to follow and includes a list of all of the cuts you'll need to make throughout the project. This DIY is for a full-size bed, but you can easily adjust the measurements for any other mattress size.