Spruce Your Ride With These Mopar Lift Kits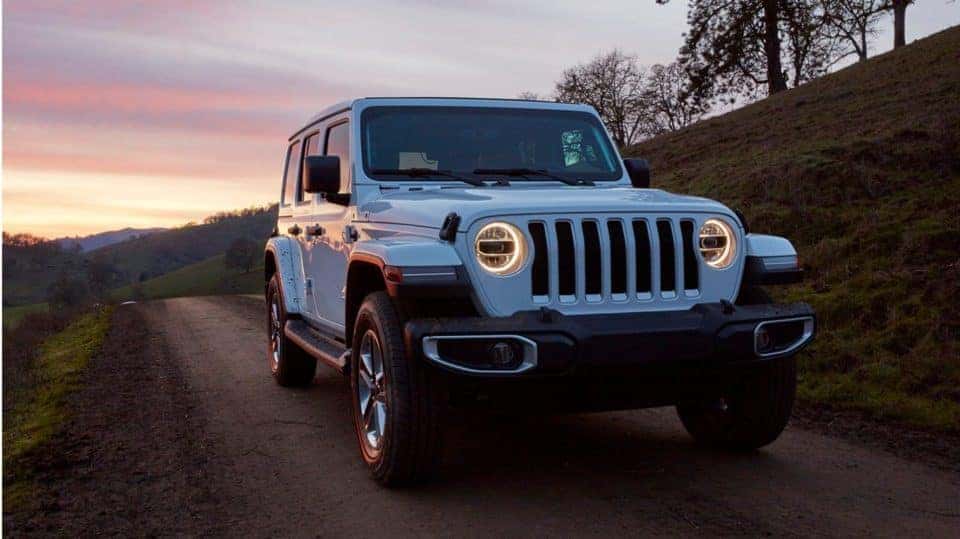 When you're going off-road, some obstacles can be driven over while some need to be scaled. That's when an extra two or four inches of clearance can make all the difference in your off-road experience – that's when you need a Mopar lift kit. Though it's tempting to DIY your lift kit with various parts, your best, and safest, option is to purchase a full lift kit. At Safford CDJR of Winchester, we have Mopar lift kits available for Jeep vehicles, including Wrangler JL models.
2-Inch and 4-Inch Mopar Lift Kits
Your Mopar lift kit will come with:
Ideally-rated coil springs
Specially-tuned shock absorbers – either Mopar Performance Shocks or Premium Bilstein Shocks
Adjustable alignment cams
Adjustable track bar
Track bar relocation bracket with an integrated brace
Stabilizer bar links with Heim ends
Brake hose and parking brake cable relocation brackets
Replacement high-clearance, high-capacity steering stabilizer kit
Suspension Upgrades
Articulation is how your vehicle twists on uneven surfaces to help keep all of your tires on the trail. You can upgrade the suspension of your Jeep with a suspension system that features a stabilizer bar, quick -disconnects, and high-articulation link arms. These upgrades offer a maximized, controlled, and bind-free articulation. We offer two Mopar suspension upgrades to further enhance the already incredible suspension articulation afforded by the two and four-inch lift kits.
Differential Protection
Differential protection saves your vehicle's underside from the perils of off-road adventuring. No matter how rough the terrain gets, your vehicle is covered.
Shocks And Stabilizers
You can smooth out your next rocky trail with new shocks and stabilizers, the same ones included with Mopar's lift kits. If you just need shocks and stabilizers, you can upgrade to the Performance Series to the Premium Bilstein for a more comfortable off-roading experience. The Performance Series is a twin-tube, high-capacity hydraulic shock that offers 10-stage velocity-sensitive valving.
You might also like: Check out The 2020 Renegade Today
Order Your Lift Kit Today
If you're ready to take your off-road experience to the next level, order your Mopar lift kit from Safford CDJR of Winchester today. We can help you with ordering as well as any questions you may have about installing your lift kit.