Spring Is Coming: Easy Cleaning Tips To Spruce Up Your Home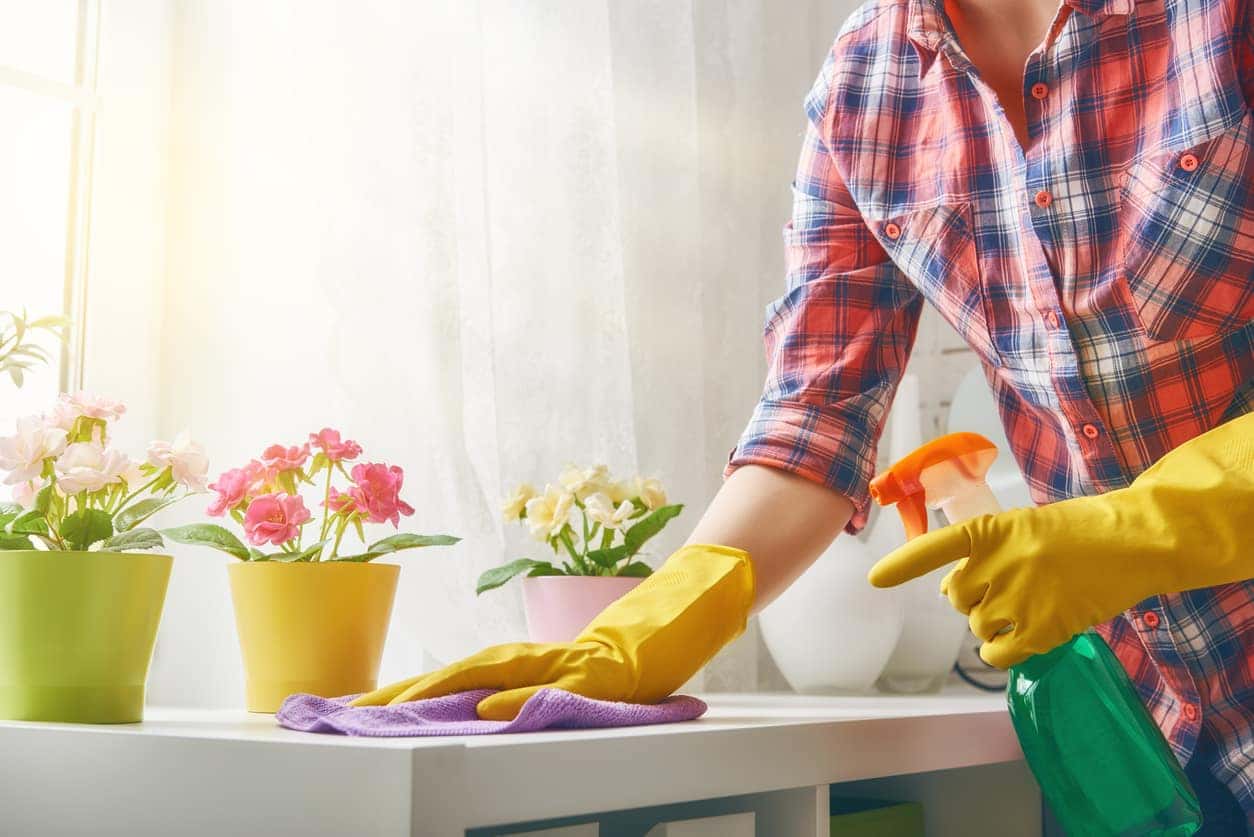 Spring is just around the corner, and while you may be gearing up to do a big seasonal deep clean, you can also use these tips to make your home feel cleaner all year!
Decorate With Plants And Fresh Flowers
Adding plants or fresh bouquets of flowers is an easy way to make any space feel clean and put-together. Certain species of plants also help to purify the air, which really will make the space cleaner.
Declutter Your Counters
If you want to make your kitchen or bathroom look cleaner in a hurry, corral the clutter on your counters. Go through and only keep the absolute essentials, then keep those essentials on a shallow tray. Grouped objects convey purpose rather than clutter, and trays are the perfect way to organize your countertop objects.
Make Your Home Smell Clean
If you don't have the time for a thorough deep clean, you can easily make your home smell clean. Invest in a small essential oil diffuser, and let it run while you're at work and at least 30 minutes before any guests are due to arrive to make your home smell fresh and clean. For the freshest scent, try lemon, orange, tea tree, eucalyptus, rosemary, or lavender oils.
Try A New Bathmat
Fabric bathmats absorb a ton of moisture, show footprints, grime, and collect fuzz every time you wash them. Consider switching to a bamboo bathmat, which will instantly provide a sleeker, cleaner, spa-like look.
Make Your Bed Every Morning
Making your bed is probably the simplest way to "tidy up" a space without any tidying, as it will instantly provide a fresh, clean look. Plus, when you come home at the end of the day, there's nothing quite as satisfying as slipping into a made bed to rest up.
Style Your Couch
After you've spent all that time dusting, vacuuming, and washing the nooks and crannies of your living room, forgotten throw pillows and blankets can make the room look just as disorganized as before. Spend a few minutes arranging and fluffing the pillows and neatly folding throw blankets over the backs or arms of your couches for a much tidier look.
You might also like: Grab A Pizza At Oak Stone Craft Pizza and Bar
Conceal Clutter
Baskets are a super simple way to hide extraneous clutter from kids or pets. Use woven baskets in kids' bedrooms and playrooms, and use small, lidded baskets in bathrooms. Under-bed bins are a fantastic place to keep seasonal shoes and clothing out of sight while you aren't using them.