SCA RAM Lifted Trucks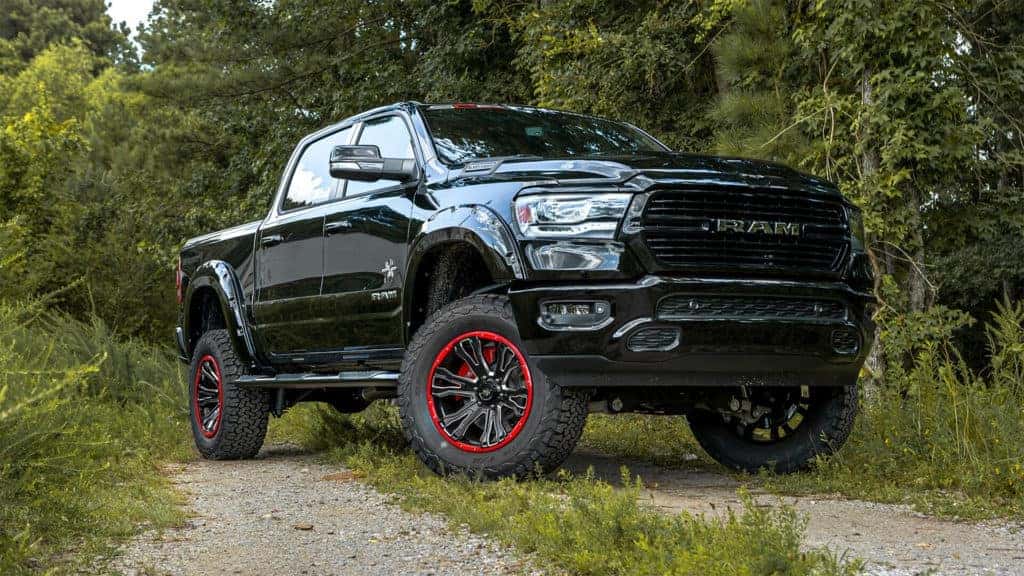 Whenever you need a pickup truck customized to accomplish your goals, you can find the perfect SCA RAM at our dealership in Winchester, VA.
Lifted Trucks for Sale in Winchester, VA
The hallmark of a Ram truck is its versatility. Thanks to a multitude of packages, editions, trims, and colors, Ram has been a reliable presence on American roads for years. If you have purchased a RAM, and your lifestyle needs or desires have changed, you are more than welcome to bring your truck into our service center at Safford CJDR of Winchester and let our technicians get to work crafting the Ram of your dreams. Furthermore, our lot is home to a selection of upfit and SCA RAM lifted models that are equipped with all the durable gear and capabilities you're looking for.
SCA RAM Models
If you are on the hunt for a bold SCA Ram model, then look no further than Safford CJDR of Winchester. These specially designed trucks are known for their paint schemes, unique graphics, front spoilers, and fender flares. An SCA Ram model features innovative designs, superior performance, and uncompromising quality. SCA Rfams can be located, sourced, and shipped to any desired dealership. If you cannot find the exact model that you want, Safford CJDR of Winchester can order one and have it for you in no time.
Find the Truck For You
If an SCA RAM sounds like it would be a perfect fit for your lifestyle, then reach out to any of our dealer representatives at Safford CJDR of Winchester. We are standing by seven days a week to best assist you. Our hours are from 9 a.m. to 8 p.m. Monday thru Friday, 9 a.m. to 6 p.m. on Saturday, and from 11 a.m. to 4 p.m. on Sunday. You can best reach us online, by phone, or by heading down to our dealership in Winchester.