See What Steps Safford Automotive Group Is Taking To Keep You Safe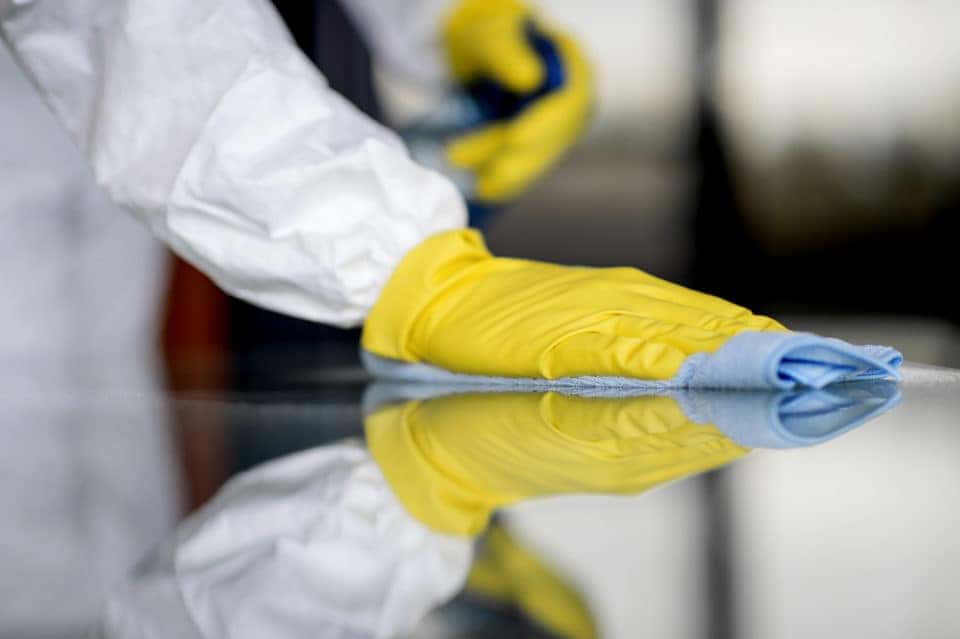 As people begin returning to their post-quarantine lives and picking back up with tasks they may have been putting off, the team at Safford Automotive Group is putting the safety and well-being of our valued customers first. Not only are we enacting protective measures like limiting the number of people in our facilities at any given time and providing limited-contact shopping and convenience services, we're also keeping things clean – really clean. We've gone above and beyond ordinary cleansing techniques by disinfecting our stores with a revolutionary, hospital-grade disinfection system called SteraMist.
What Is SteraMist?
The handheld, point-and-spray SteraMist Surface Unit is a safe and extremely effective way to sanitize surfaces that are frequently touched and ensure they're free of illness-causing germs and viruses. The unit evenly disperses a hospital-grade disinfectant – an activated ionized hydrogen peroxide mist – to completely disinfect even the most commonly contacted surfaces.
In a world where hand sanitizer and bleach wipes have become hard to come by, SteraMist is allowing us to deeply and thoroughly sanitize our dealership facilities and protect those who visit us to shop for a new car or service their current one.
Worry-Free Shopping
When you visit a car dealership in search of a new or used vehicle, the last thing you should be worried about is the cleanliness of the facilities. Through our comprehensive efforts like the use of SteraMist, social distancing, and other safety protocols, Safford Automotive has removed worry from the shopping experience. For those who prefer the ease and convenience of remote shopping, we're still offering complimentary services like online financing, virtual auto tours, and home delivery.
You might also like: 4 Easy Steps For Clean Tires
Safford of Winchester Is Here for You
Our dealership has always put our customers first, and that dedication comes in many forms: offering personalized attention as you seek out the perfect vehicle for your needs, helping you secure a customized financing plan, and providing top-notch auto care to keep your car running at its best. Today, with health and safety at the forefront of everyone's mind, we've gone a step further in our commitment to customer care, through the use of SteraMist and other steps we're taking to ensure your peace of mind every step of the way. We're thrilled to invite you to come and visit us today!