Pointers For SUV Owners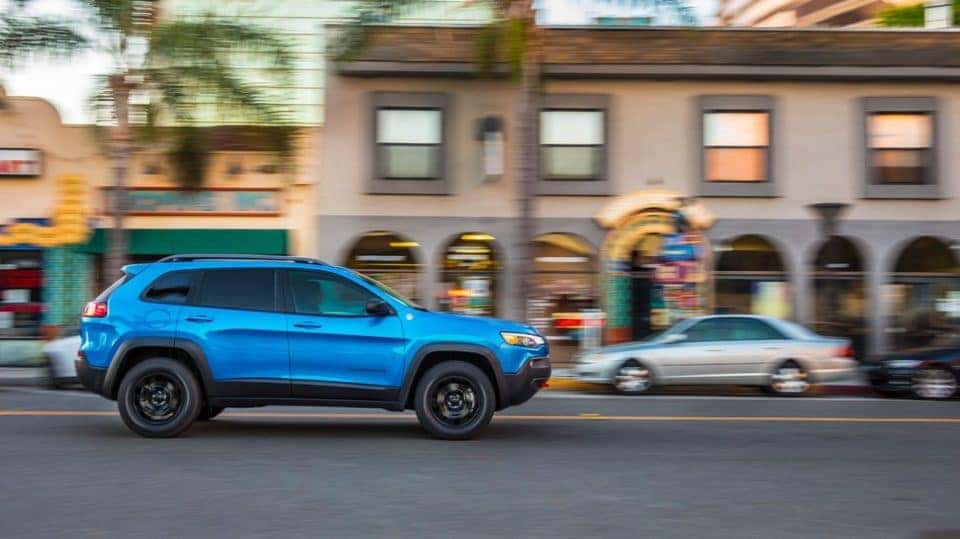 If you drive an SUV, you may find yourself feeling overwhelmed by the amount of space and routine maintenance that comes with these incredible vehicles. Take our tips for SUV owners to enhance your time with your SUV.
Find A Reputable Repair Shop
One of our biggest recommendations for SUV owners is to find a quality, trustworthy repair shop – before you need work done. It's never fun when you know something is wrong with your car, but you have to wait to get it fixed because you need to track down an auto shop. We recommend asking around to friends, family, and coworkers for auto shop recommendations – if those closest to you trust someone, there's a great chance that you can, too. And, of course,  you can always have your vehicle serviced right here at Safford CDJR of Winchester. We have years of experience working on Chrysler, Dodge, Jeep, RAM, and Fiat vehicles, and our certified technicians would be glad to take care of all of your auto service needs.
Get Organized
Driving a spacious SUV is a bit like moving into a bigger house – it's easy to fill the space and let things become cluttered. Not only can this be distracting while you drive, but it can make it difficult to find the papers or essential items you need when you need them. Here's what we recommend to keep everything tidy and organized:
Take everything out – start by taking everything out of your vehicle and organizing it into three piles, keep, store elsewhere, and trash. Once everything is sorted, you can begin to reorganize it back into your car.
Use small bins, file folders, and built-in storage – when putting your essentials back into your car, use labeled file folders to keep papers organized and use small bins and your car's built-in storage spots to store and organize items like chargers, jumper cables, a tire pressure checker, sunglasses, etc.
Set A Cleaning Schedule
Once you have everything organized, you'll surely want to keep it that way! Set up a cleaning/organizing schedule that you can work through each week or month to keep clutter and trash in check. Try taking unnecessary items back into your home once a week, and doing a general wipe-down of the interior every few weeks or once a month.
You might also like: Enjoy The Open Off-Road In The Jeep Gladiator
Schedule Service At Safford CDJR Of Winchester
Our service technicians are highly trained to service Chrysler, Dodge, Jeep, RAM, and Fiat vehicles, so who is better to trust with your automotive care? We know that keeping your vehicle in top shape is important to you, and we'd be honored to perform the maintenance work necessary to help your vehicle live a long, full life on the road. Schedule an appointment at our service center today.