FIAT 500X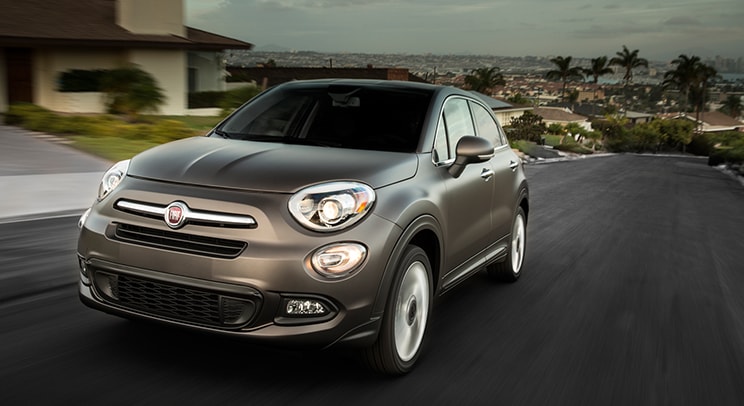 Welcome the newest arrival to the FIAT family – the 2017 FIAT 500x subcompact crossover. Blending captivating Italian FIAT style with substantial power, this crossover will meet your driving needs – in style.
Packed with high-level performance features, top-notch technology, and genuine FIAT fun, the FIAT 500x is a blast for you to drive.
Under the hood
The FIAT 500x will be a delight to drive, with sharp handling and stellar high-speed refinement. A 2.4L, 180 HP Tigershark engine, all-wheel drive and 9-speed automatic transmission are all available – making your 500x a nimble, confident performer on city streets or in the great outdoors.
Experience the FIAT 500x for Yourself at Safford
Don't just take our word for it – come to Safford of Winchester and see for yourself. Request more information about the 500x, or explore our full lineup of FIAT automobiles at our Winchester dealership. Pick out yours from the best new FIATs for sale in the greater northern Virginia area – call us at (540) 431-4431 today.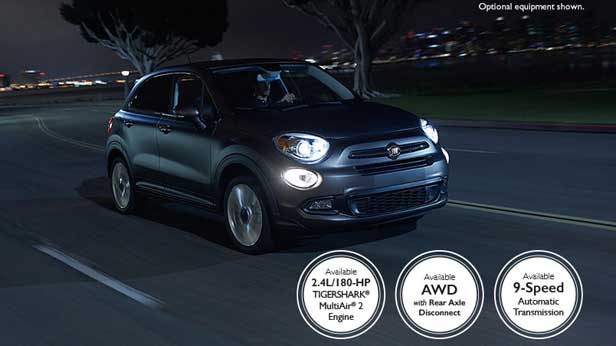 The FIAT 500x is packed with features like:
Plenty of space for passengers and cargo
Ride in iconic FIAT style
Navigation with 3D graphics available
All-wheel drive available, giving you control in inclement weather conditions
Ride safe and secure with the Blind Spot Monitoring System
Strong, confident performance thanks to the available 2.4L/180 HP Tigershark engine, with added available 9-speed automatic transmission
The FIAT 500x: Supersized Fun and Performance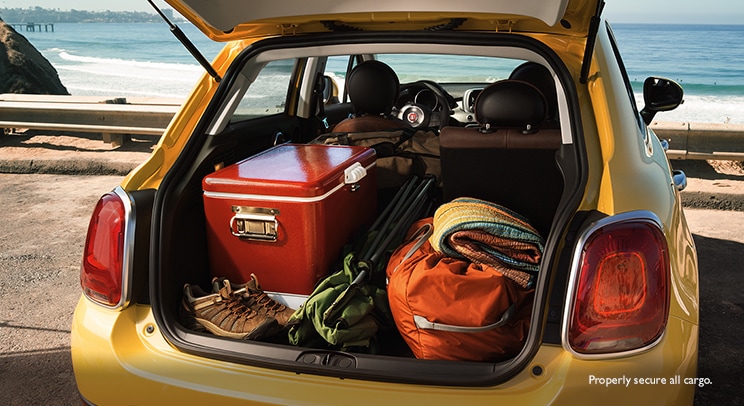 Blend the retro stylings of the 500s with a rugged, functional vehicle and you have the 500x. With more space and utility than the FIAT 500, this crossover model is perfect for your commute or even a countryside drive – and you'll turn heads with this iconic FIAT design.
Compact exterior, big statement inside
Ride in a spacious, safe vehicle made from only the highest-quality materials and finishes. With ample space for passengers, there is also plenty of room for your valuables thanks to the numerous storage compartments. Choose from no fewer than 7 interior configurations varying in fabrics, leather, finishes, and color.
Turn heads with your FIAT 500x
Performance, meet style. With double headlamps, trapezoidal front and rounded hood, your FIAT 500x will instantly stand out from the crowd, turning heads everywhere you go. Explore the all-new FIAT 500x and experience in this crossover what it means to be an icon – what it means to be a FIAT.