Jeep Wrangler Willys and Willys Sport Trim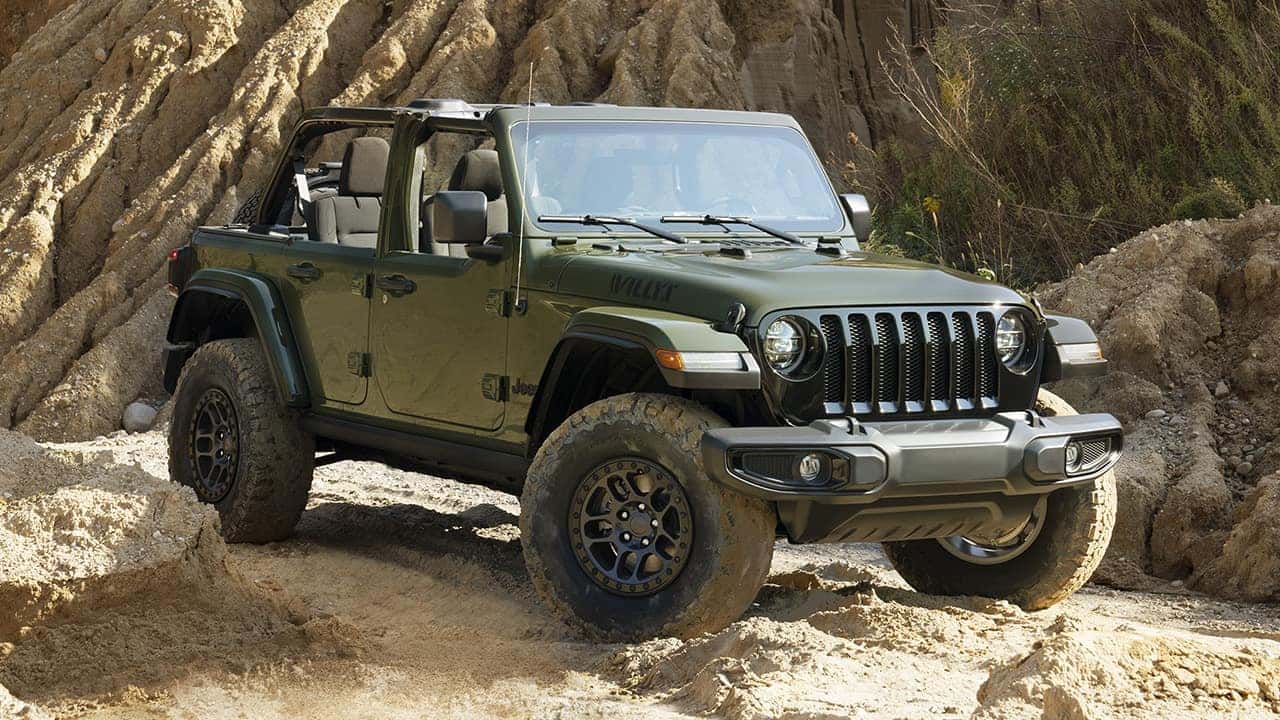 If the wilderness is calling, you can head off-road in a durable, dependable Jeep and the Wrangler Willys and Willys Sport models are ready to go!
Jeep Wrangler Trims
If your next vehicle needs to pack real off-roading power, look to the name that defines modern off-road adventure. Jeep has established a reputation for incredible trail-exploring capability, tracing their off-roading roots all the way back to the original Willys vehicle that served in WWII. Jeep has recently the storied Willys name to two hearty Wrangler models, and these versatile vehicles promise the traction and durability you need to traverse the wilderness with confidence.
Wrangler Willys Sport
Naturally, any Wrangler model you find will be ready to travel off the beaten path, and you can expand on its aptitude with the athletic Willys Sport trim. This distinct variation comes with added performance gear like heavy-duty brakes, rock rails, 32-inch Mud-Terrain tires, a Trac-Lok® limited-slip differential, and sturdy shocks. It also stands out with 17-inch wheels, black accents on the grille, and other exterior touches.
Wranglers Willys
The Jeep Wrangler Willys was built to traverse the most challenging environments with unwavering agility, and no destination is out of bounds in this high-performing Wrangler variation. The Willys comes with astounding traction and torque, plus gear like off-road-rear shock absorbers, skid plates, and a limited-slip differential, plus the Sport LED lighting package featuring headlamps and fog lamps. You'll also see distinctive Willys decals and badging for a unique appearance.