Grab A Pizza At Oak Stone Craft Pizza And Bar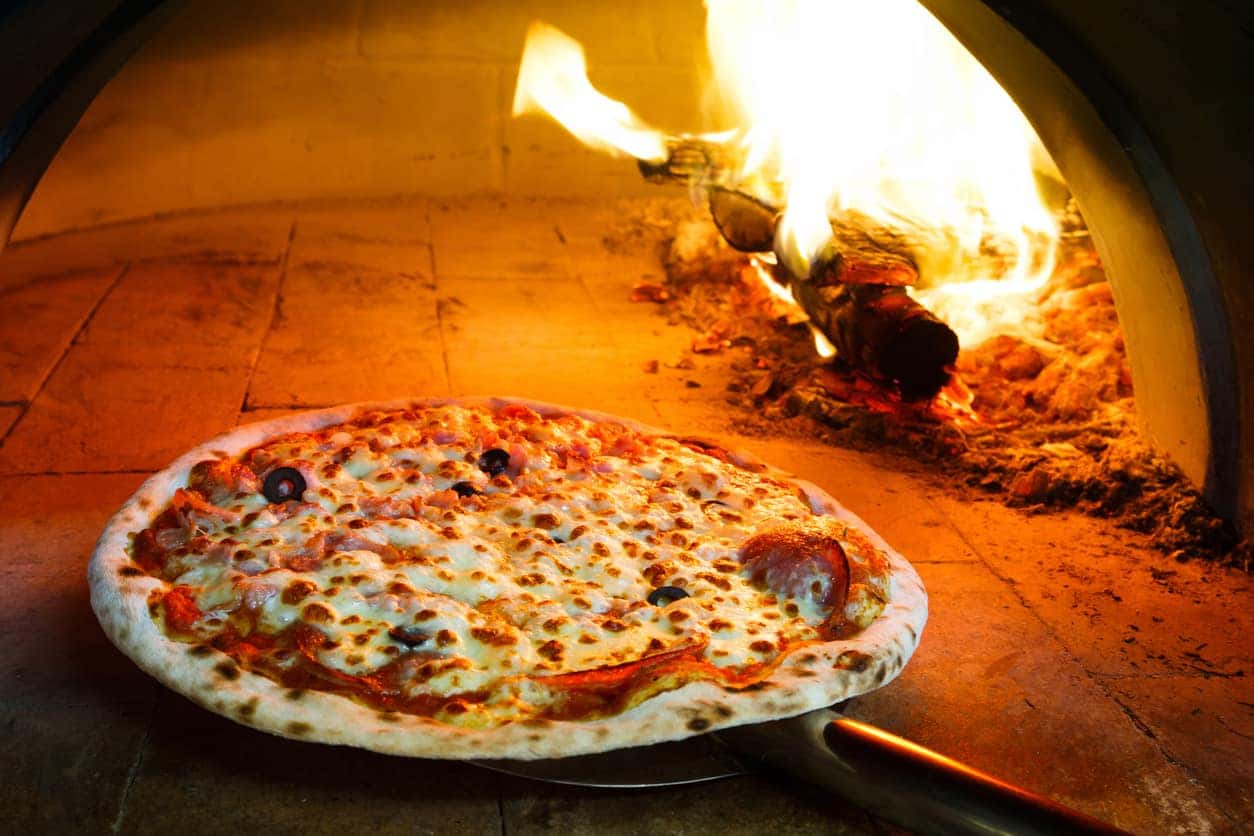 The next time you're craving a slice of hot, cheesy, melty slice of pizza, head over to Oak Stone Craft Pizza and Bar for some of the best pies in town!
Eat At Oak Stone
Oak Stone Craft Pizza has quite the menu! Fan favorites include a  Five Cheese Pizza with white sauce, red sauce, a house cheese blend, Asiago, Grana Padano, ricotta, and Mahon cheese; the Bianco Pizza with white sauce, house blend cheese, Asiago, spinach, Ricotta, roasted garlic and oregano; The Bee's Knees with white sauce, house blend cheese, brie, goat cheese, asiago, apples, sweet onion, rosemary, and honey; The Vermonter featuring white sauce, house blend cheese, smoked cheddar, local maple sausage, sun-dried tomatoes, red onions, and oregano; and the Tijuana with spiced beef, house blend cheese, cheddar jack cheese, jalapenos, pico de gallo, lettuce, and sour cream.
If you've got party members who aren't in the mood for pizza, Oak Stone offers a selection of entrees, salads, pasta, daily specials, and sandwiches. Some yummy stand-outs include their Iron Skillet Lasagna, Braised Beef Stroganoff, a Crunchy Chicken Sammy, and the marinated steak salad. No matter what you're in the mood for, Oak Stone has something on the menu for every craving!
About Oak Stone
Oak Stone Craft Pizza and Bar sees themselves as an independent American Restaurant with a focus on pizza. They have a wood-fired oven at the heart of the restaurant that cooks their pizza. The dough is made from a special house recipe from scratch, and their ingredients from the flour, to the yeast, cheese, and each pizza topping, is premium and chosen by the kitchen team. Each pizza is baked at 750 degrees in the wood-fired oven and served hot to very satisfied guests. Oak Stone also serves a variety of chef-driven small plates and salads, so guests have a large variety of food to choose from.
You might also like: Check Out Throx Market Station
What Fans Are Saying
Oak Stone has nearly a five-star rating on Google with over 500 reviews! One recent review raves, "Always a great place to enjoy lunch or dinner. The serving staff [is] always cheerful and knowledgeable about what's available. Then to top it off they add a dessert that knocks your favorite down a notch."